Help to Buy: the key dates (England)
If you're considering buying a property using Help to Buy, these dates are very important:
31 October 2022, 6pm: this is the final deadline to reserve a home and submit a Property Information Form to your Help to Buy agent
31 December 2022: the property you're buying must be ready for practical completion – this means it must be fully built and ready to live in
31 March 2023, 6pm: you must have completed the purchase and moved into your new home.
If a developer won't be able to meet these dates, you should be informed before you commit to buying the property. 
Note: Help to Buy Wales runs a separate scheme to England
The last date for homebuyers to reserve a new home with Help to Buy – Wales is Friday 31 March 2023 and final Help to Buy reservations must be legally complete by 22nd December 2023
Help to Buy Scheme (HTB) – A Beginner's Guide
Homeownership is becoming a distant dream for a growing section of the British population. According to government data, the average age of first-time homebuyers has increased across the country, with only 27% of Brits under-35 owning their home in comparison to 65% in the 1990s. The Help to Buy scheme helps to combat this and helps first time buyers get on the property ladder.
Are you a first-time homebuyer struggling to come up with the down payment? Don't worry, the government can help you. The UK government launched the Help to Buy (HTB) mortgage scheme in April 2013 to help first-time homeowners, as well as existing homeowners, buy a property.
Even if you currently have or have had previous bad credit, the Help to Buy scheme is still available to you.
Help to buy scheme – April 2021 – March 2023
The new Homes England Help to Buy Equity loan scheme commenced on the 16th December 2020.  This scheme is only open to first time buyers purchasing a new build property.
The scheme is design to help people struggling to save their own deposit to meet lenders requirements and get on the housing ladder.
Even if you currently have or have had previous bad credit, a poor or low credit score, the Help to Buy scheme is still available to you.
The customers came to us via our website mortgage enquiry form.  They were looking for their first mortgage, they also needed to buy via the Help to Buy scheme.
Despite a few credit problems in the past, we were determined to help the couple and their 5 children purchase their first home.
We sourced the market and using our expert knowledge, of which lenders will accept bad credit, we successfully placed the mortgage.  We completed all the mortgage paperwork with the customers, help with the solicitors and the family have now completed and moved into their new home.
Having previously rented, they are now paying their own mortgage with the assistance of the Help to Buy scheme.
At a glance
Using our mortgage enquiry form they were able to get an idea of the mortgage they could afford and monthly payments?
Getting a mortgage using the help to buy scheme
Customer had credit problems (bad credit) and we were still able to find a mortgage for them.
They were a big family that we helped move from renting to owning a home.
How does the Help to Buy Scheme work?
All parties to the Help to Buy scheme need to be first-time buyers and purchasing a newly built property in England to apply.  The builder also needs to be registered with the Help to Buy scheme.
You can borrow a minimum of 5% and up to a maximum 20% (40% in London) of the purchase price.  The equity loan is from the Government, which is used as a deposit on the property and the Government have a percentage stake in the property.
There is a maximum purchase price cap by English region
| | |
| --- | --- |
| Region (England) | Maximum property price |
| East Midlands | £261,900 |
| West Midlands | £255,600 |
| East of England | £407,400 |
| Yorkshire and the Humber | £228,100 |
| North East | £186,100 |
| North West | £224,400 |
| London | £600,000 |
| South East | £437,600 |
| South West | £349,000 |
Do I need to have my own deposit?
Yes, the help to buy scheme and a mortgage lender will expect you to have your own deposit, a minimum of 5% of the purchase price.  This is added to the Government equity loan and along with a new mortgage you will have the funds to purchase the property.
How does the Government Equity loan work?
The equity loan is interest free for the first 5 years, after that you will pay interest on the loan amount. This allows you to get familiar with budgeting to live in your first property, so please ensure you factor in this additional cost at the 6-year point, unless you plan to pay the loan off.
The payments you make at the 6 year point are to pay the interest only, you will not reduce the amount owed, that balance stays the same.  However, you can repay all or part of the equity loan at any time and reduce the balance.  The minimum repayment is 10% of the value of the property at the time of the repayment and you have to pay in 10% multiples.
You only pay interest on the original amount borrowed from the Government, this amount doesn't change.
What repayments will I make?
You will of course pay monthly for your new mortgage and these payments will be confirmed by a mortgage adviser.
The Government equity loan is interest free for the first 5 years.  You must pay a £1 monthly management fee.
After the 5 years, you continue to pay the £1 monthly management fee, plus interest on the equity loan.  The current interest rate is 1.75% and this will increase each April by the Consumer Price Index (CPI), plus 2%, and that's of the interest rate and not added to it.  For example it won't be 2.75% (1.75% + 2% (assuming no increase to CPI) it will be 1.75% x 2% = 0.035% + 1.75% = 1.785%  You must continue to make these two payments until the equity loan is repaid.
Your mortgage adviser can help you work out these payments and review your budget with you.
When do I repay the equity loan?
When you sell your home, you will be expected to repay the loan.  Also, if you reach the end of the equity loan term (maximum 25 years) or you pay off your mortgage.
If you failed to meet the terms of the equity loan contract you could be asked to repay the balance in full.
The amount you pay back is based on a percentage of the market value at the time you want to repay some or all of it.  Therefore, if the value of your home increases so does the amount you owe on the equity loan, if the value falls, so does the equity loan.  For example, if your equity loan was 10% you will have to pay 10% of the properties value at the time you repay the balance.
How do I apply for an equity loan?
You'll need to find a new build property provided by a builder registered with the Help to Buy scheme.  You can contact your local Help to Buy agent by clicking here, they can also help you with the Help to Buy application.
The next step is to apply for a mortgage, or if you want to get an idea of your lending options, especially if you have or had bad credit then contact Clever Mortgages.
Speak with one of our experts about Help to Buy Mortgages
Speak to our expert brokers on all types of mortgages, remortgages, even if you have bad credit. One of our expert brokers will be able to review your current situation and advise on the best way of moving forward with our knowledge and access to over 100 lenders. The initial advice is free, there is only a cost if you proceed with a mortgage.
Help to Buy Scheme for properties in Wales and Scotland
Similar schemes exist in both Wales and Scotland.
In Wales the maximum property price is £300,000, with a 5 year interest free loan and is also called Help to Buy.
In Scotland, the scheme is called Affordable New Build Scheme and for properties up to £200,000 in value.  The Scottish Government loan is a maximum 15% but is interest free for the whole duration of the term.
You can search each Governments site to find more information. Wales or Scotland 
If you're a first-time homebuyer, all these details and technicalities could be overwhelming. Clever Mortgages are a team of experts that help first-time homebuyers go through the entire financing and home buying process. We have helped lots of clients through the HTB buying process with step-by-step assistance.
Remember, even if you currently have or have had previous bad credit, the Help to Buy scheme is still available to you.
If you're ready to become a homeowner, give us a call today!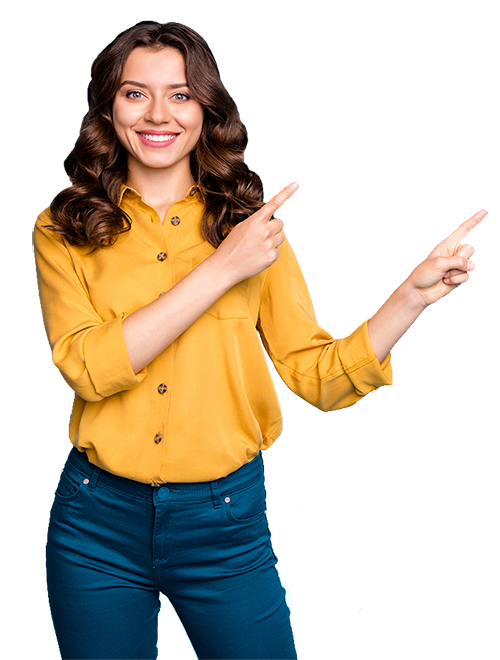 Why use a mortgage broker?
Most of our customers have had some form of credit difficulties, from low credit score, missed payments or declined a mortgage elsewhere.
About Clever Mortgages
We specialise in assessing an individual's situation, and finding the right mortgage solution for them. We can help:
With remortgages, buy-to-let, and first-time buyers mortgages. We have experts who cover these areas
Even if you've got bad credit – we help people every day with a variety of credit histories to find the right mortgage
With applications, as we'll take the hassle away. We require your details once and we'll know the best lenders for your circumstance
Our team know the lenders that are most likely to say 'yes', and give you the best rates
What should I do next?
You enquire online with us today or request a call back
Our simple form takes a couple of minutes to fill in, this gets the ball rolling
One of our experts will give you a call to find out more about your situation
We have experts in remortgaging, who focus solely on helping customers save money
We do all the hard work for you
We search the market for the trusted lender that's right for you
Our expert will get back in touch
We can guide you every step of the way, and we'll always keep you up-to-date with progress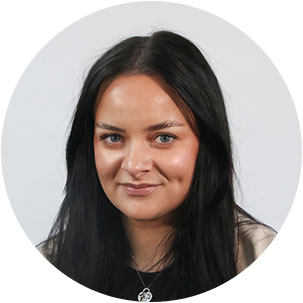 Karli O'Connor
Karli as part of our Front Line Team has helped many clients with their Mortgage Enquiries, Karli is now arranging and advising on the best options for clients.
Call Karli on: 0800 197 0504