Bad credit / Poor credit can be a huge barrier when trying to get a mortgage. Particularly if you have defaults, county court judgements (CCJs), individual voluntary arrangements (IVAs) or a bankruptcy in your credit history. Luckily there are brokers such as Clever Mortgages who can help you secure a bad credit mortgage when you are looking at buying a house.
Here you can find guidance on:
What is a bad credit mortgage?
There's so much jargon when it comes to finding a mortgage, it can be overwhelming trying to make sense of it all. Bad credit mortgages – also known as sub-prime mortgages or adverse credit mortgages – are specifically for people who have a bad credit rating. Trying to find a mortgage suitable for you when you have bad credit might not be easy, but getting a mortgage, even with a very low credit score and many defaults, is still possible.
You might have a few missed payments, had a CCJ (County Court Judgment) or may have even been made bankrupt. You might also be in, or have been in, a DMP (Debt Management Plan). These can all result in a bad credit score, limiting your finance options.
Bad Credit mortgages work well for people who are trying to get on the property ladder, but may have been refused a mortgage elsewhere because of their bad credit history. They are also suitable for homeowners or home movers whose financial situation has changed since taking out their previous mortgage.
These mortgages work in exactly the same way as a standard mortgage. The amount you borrow you will pay back to your lender in monthly instalments with interest added.
We can help and advise around how to get a mortgage with bad credit, even if you've got a CCJ, or have had an IVA, we might still be able to find the right deal for you.
Speak to an advisor if you have any questions.
Bad credit normally falls into the category if you have or have had:
No credit history
Low credit score
Late or missed payments
CCJ
IVA
DMP (Debt management plan)
Payday Loans
Bankruptcy
How is getting a mortgage with bad credit different to other mortgages?
One of the main differences with a bad credit mortgage, is that interest rates tend to be higher when compared to standard mortgages. You're likely to have to put down a larger deposit too (between 15-30% of the total property value is typical), because bad credit customers are considered higher risk by lenders.
However, paying a mortgage consistently for a few years can improve your credit score. So in time, you might be able to remortgage with a standard lender at some point in the future.
You may consider whether now's the time for you to buy, or if you should wait until you've improved your credit rating. While it may be technically possible for you to get a mortgage when you have a poor credit history, you also have the option of trying to improve your credit score first, to increase your chances of getting accepted for a standard mortgage. But, you might be surprised to know that:
You still have lots of options, even if you have bad credit: There are lots of bad credit mortgages out there.
You could be in your own home sooner than you think: You could start your journey to homeownership sooner if you take out a bad credit mortgage – sometimes buying and moving into your own home can take as little as 6 weeks.
Getting on the property ladder can make you much more appealing to all lenders in the future – whether for a different mortgage, or another type of loan.
Can I get a mortgage with bad credit?
We often get asked, can you get a mortgage with bad credit? The answer is dependent of your circumstances but usually yes you can.
If you have a poor credit history, there are a number of steps you can take to improve your chances of getting a mortgage. You might have heard that if you've had an IVA or have a CCJ it's impossible to get on the property ladder, but that's not always the case.
Give it time: blemishes on your record could be seen as less serious over time, especially if your financial situation has improved. Everyone can, in time, get a better credit score.
Consider your partner's debt: buying with a partner will mean their credit history gets taken into account as well as yours
Be honest: mortgage lenders will conduct thorough searches, and trying to hide credit mistakes from the past will look bad.
Have an explanation for any misdemeanors in the past: lenders will be interested in why you got into financial trouble and what has happened since then.
Remortgage with bad credit
It's usually possible to remortgage with bad credit and if your credit rating has gone up since the last time you took out a mortgage, but you're still in the 'bad credit' category, it may be possible to remortgage with a high-street lender. Whether you're able to secure a better rate will depend on your credit score, your income, your monthly out-goings (including any dependents), your property's current value and the equity you hold in it.
Why might you decide to remortgage?
People who choose to remortgage their property, do so in order to:
Remortgage to save money
Remortgaging can help you reduce your mortgage payment, saving money by simply switching to a new product or lender. This is usually done at the end of an initial benefit period to avoid any early repayment penalties. By reviewing your mortgage, you could reduce your interest rate and monthly payment, allowing you to save the money you have left over at the end of each month.
Many people who are on an initial fixed rate mortgage may find that their interest rate increases after the first couple of years. By remortgaging or switching product you could be able to avoid this increase and potentially reduce your payments.
Remortgage to raise money
Remortgaging can also be used to release equity from your home. This is done by taking out a new mortgage that is larger than your existing mortgage. Remortgaging in this way is often used for consolidating debts, making home improvements or to fund something else.
Another option for raising money against your property is by taking out a secured loan.
You want to overpay
If your income increases, for instance through a salary rise, you may want to pay more on your mortgage. Some deals won't allow you to overpay or might have a cap on how much you can overpay. By remortgaging, you could find a provider or product that will allow you to make larger repayments and pay off your mortgage faster.
How do I know if I have bad credit?
Many people don't know what their credit score is or how it works, but it's actually the most important information about you when applying for any type of finance, mortgage or any bad credit mortgages. There are plenty of credit score myths out there:
For instance:
However, there are some factors that can affect your credit score, including:
1. What's listed on your credit report
There's no single, universal credit rating or score that a lender will use when assessing your application. The scores you may have seen advertised by credit reference agencies are simply indicators of your credit worthiness, based on the information contained in your credit report.  Each lender has its own system for deciding whether or not to lend to you – meaning you could be rejected by one, but accepted by another.
The first step to improving your credit (and your chances!) is to know exactly what your situation is, so try getting in the habit of regularly checking your credit score. Checking your credit score is free through a credit reference agency including Experian, Equifax or TransUnion.
2. How much debt you've paid off
One of the reasons it's vital to consistently pay your repayments on all loans and credit cards, is it's what future lenders like most to see on your credit file. Paying off your current debt helps show lenders that you're working to rectify your current financial situation.
3. Having some responsible credit
This could simply be a mobile phone contract or store card. Providing you manage these well it can show lenders that you can pay bills responsibly, helping you to show that you can be trusted with a bigger loan.
4. Get on the electoral roll
Another way you can help to improve your credit is by making sure you're on the electoral roll. If you're not then you should register as soon as possible – you can do so here. Although it's not compulsory to vote, having your details on the electoral roll allows lenders to easily verify your identity and address.
Types of bad credit
When considering your mortgage application, lenders tend to look not just at your credit rating, but also at the details of your credit history. The lender will look at exactly what happened, and the circumstances. A missed utility bill will be judged differently from a County Court Judgement, for example.
Debt Management Plans or IVAs
Under debt management plans, you come to an agreement with your creditor to repay a limited amount of your debt each month. Alternatively, you can seek out an individual voluntary agreement, or IVA, which allows you to make affordable payments towards your debt over the long term, often five to six years.
On your credit file, both IVAs and debt management plans are usually recorded as a series of defaults. Banks tend to look for your debt management plan to have been fully paid out, followed by 12 months of on-time payments, before considering offering a mortgage.  In the case of IVAs, you may need to wait substantially longer.
What is a CCJ?
A county court judgment, or CCJ, can be ordered against you if you owe somebody money and fail to pay it. A CCJ will stay on your record for six to seven years, and can be made for even minor sums. A 'partially satisfied' CCJ – meaning a debt where only a portion has been paid back – is likely to damage your chances with a high street lender. Paying off a CCJ in full is always the best option, even if it's been otherwise agreed for you to pay it partially.
Want to find out more?
For more of our mortgage advice, head to our guides and advice page for so many of your questions answered or click the button below and speak to an advisor.
Read more on the types of bad credit, or speak to us for free initail advice.
No credit history
Low credit score
Late or missed payments
CCJ
IVA
DMP (Debt management plan)
Payday Loans
Bankruptcy
Getting a mortgage after DMP (Debt Management Plan)
Getting a mortgage once you're out of your Debt Management Plan (DMP) can be a simple and stress-free process – contrary to what you might have heard elsewhere.
With the right help, you can get access to a range of competitive mortgage options that mean you'll be able to move house or remortgage now, rather than waiting around years for your credit score to improve enough to get a loan from more typical lenders, like high-street banks.
Getting a mortgage after an IVA
Worried about your IVA affecting your chances of getting a mortgage?
Getting a mortgage or remortgaging after you've been in an Individual Voluntary Arrangement (IVA) is a lot more straightforward (and achievable) than you might initially think. Not only can you get a mortgage at a rate that's both competitive and affordable, but you can get access to mortgage funds now rather than having to wait years for your credit score to improve.
You could still take out a mortgage even if you've had a CCJ
If you have a registered or settled County Court Judgement (CCJ), there are still mortgages available. As CCJs are issued when you haven't paid money you owe, this can impact you taking out a mortgage. At Clever Mortgages we work with lenders that could accept your application.
Having a CCJ can be stressful and many people believe that this will totally prevent them from accessing credit, like a mortgage- but that isn't always the case. Highstreet lenders rarely look favourably on credit issues like a CCJ, but there are plenty of specialist lenders who take your current financial situation into account, taking a more open approach and considering all factors. Our brokers have access to these lenders, meaning they could help you find a mortgage even after a CCJ.
Getting a mortgage after bankruptcy
Going bankrupt doesn't mean that you'll never be able to remortgage or get a mortgage again. In fact, you'll find that with the right help and guidance you can get access to a range of mortgage rates that suit your situation, and give you access to the funds you need now rather than later.
The process of getting a mortgage after bankruptcy is also a lot simpler than you might think, too, and here at Clever Mortgages we'll be at your side every step of the way.
Over the years we've helped countless people who've been bankrupt in the past get a fair mortgage rate by providing access to reasonable, specialist lenders who are willing to consider applications from people with poor credit scores.
Have you ever wondered how much you could borrow?
Complete our quick and simple form to get an overview of how much you could potentially borrow and estimated monthly payments.*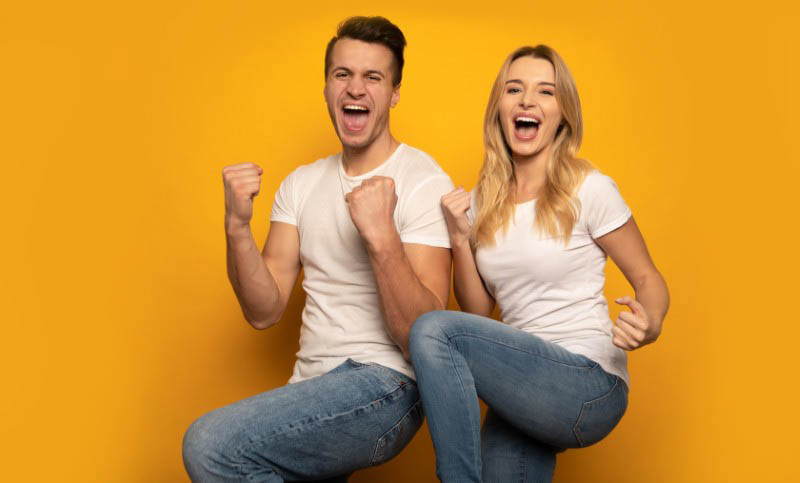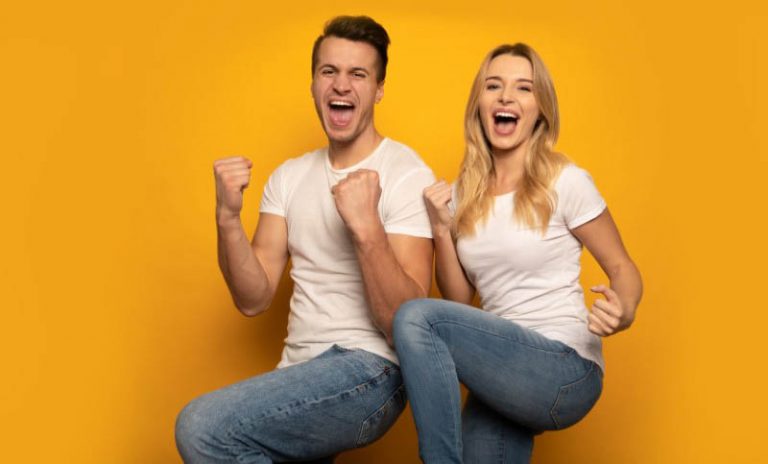 Bad credit mortgage lenders
There's a common misconception that mortgage companies will never lend to those with a poor credit history.
Though having a credit record less than perfect may reduce your options, there are plenty of options for those that have had difficulties in the past.
Clever mortgages have specialist brokers that deal with lots of people from all differnt financail backgrounds. We know the right lenders that are more likely to say yes to your current situation.
Speak with one of our brokers today to see how we could help you.
Speak to a broker
Arrange a callback with one of our expert mortgage brokers who can analise your situation and advise of the best way forward at a time thats convienient for you. Alternatively, use the live chat in the bottom corner.
Complete our form
Complete our mortgage form. Although its not a mortgage application, and will not affect your credit score, it will give you a good indication of what you can borrow and afford, as well as giving our brokers a bit more information about you.