Mortgage 3 times income
In this article, we're going to look at mortgage on 3 times income and 3.5 times income, so you can get an idea of how things might work.
Buying a property involves some big numbers. The property price is the biggest of all – way beyond most people's reach for buying in cash.
This means you're almost certainly going to need a mortgage to help you buy your home. You'll then make a monthly payment to repay some interest and part of the loan if you choose a repayment mortgage.
Before you reach this stage, however, you'll need to look at how much you can borrow… and this introduces you to the world of mortgage multipliers. Lenders look at your earnings and use a multiplier to gauge the largest amount they might lend you.
Mortgage 3 times income payments at a glance
Below is a guide to how much you could potentially pay per month. These figures are based on a 2% mortgage with a good deposit and good credit. Speak to a mortgage advisor about your individual circimstances
| Mortgage | £150,000 | £200,000 | £300,000 | £400,000 |
| --- | --- | --- | --- | --- |
| 20 years | £759 | £1012 | £1518 | £2024 |
| 25 years | £636 | £848 | £1272 | £1695 |
| 30 years | £554 | £739 | £1109 | £1478 |
Representative Example:
Mortgage amount £170,995 (including £995 lender fee), 64 payments of £748.30 at a fixed interest rate of 2.28%, followed by 236 payments of £889.60 at a variable rate of 4.24%. Over a term of 25 years, giving a total amount payable of £258,861 at an APRC of 3.6%. The contract will be secured against your property.
Mortgage application process
3 simple steps for applying for a mortgage. See more about the mortgage application process here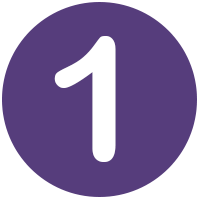 Complete our quick form
Our quick form will give an indication of how much you could borrow and monthly payments. No imprint on credit record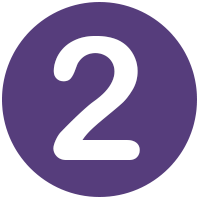 Dedicated mortgage advisor
A dedicated mortgage advisor will be assigned your case. All advisors are trained in prime and bad credit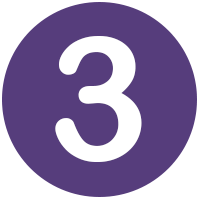 We search the market
Our advisors will search over 100 lenders and 1000's of products to find the right match for you
How many times salary for mortgage UK?
Lenders may use various multipliers depending on their own preferences and whether someone is applying as an individual or part of a couple. Even in the latter scenario, you might find the lender takes the higher salary and multiplies that before adding the second income on top.
However, it is quite common to see multiples of between four and four and a half times' your salary. This means the lender looks at your gross income and multiplies it either by 3x or 3.5x to get the maximum amount they might lend you.
That said, it is important to know that some people who do not qualify for these multiples may be offered a lower 3x income multiple instead.
Can I get a mortgage 3 times my salary?
Most likely, yes, whether you're applying on your own or with someone else. However, you should never assume a lender might offer you that multiple. Some people are offered more or less than this, depending on circumstances and even the specific lender they have gone to.
If you've done your sums and you would like to try and borrow three times your salary for a mortgage, speak to our advisors to find out how likely this is. They can also recommend specific lenders, as there are some that specialise in higher multiples or even specific types of borrowers. Self-employed people and those who earn commission rather than a set salary (or commission on top) are just a few examples.
Can I get a mortgage for more than 3.5 times my salary?
Many lenders offer either the 3 times or 3.5 times salary when considering individuals for mortgages. However, some do consider applicants for more than 3.5x their salary. As you'd expect, these lenders may have specific requirements for considering higher multiples. These may include your credit rating, age, and how much surplus cash you have each month.
The basic premise here is to remember that while one lender may reject you for a 4x salary multiple, another might consider 3 or 3.5 times your income. By speaking with one of our advisors at Clever Mortgages, you can get a much better idea of whether this income multiple could work for you.
Mortgage calculator UK 3 times salary: How much can I borrow?
Mortgage calculators can help you work out your sums when you're looking at how much money you may be able to borrow to buy a property. You can add your income or salary and then play with different multipliers to see what the potential outcome could be.
Lending a mortgage at 3 times your salary carries a risk to you and the lender, so it's very important that you budget carefully.  The lender will look more favourably if have the following:
A good credit score or good credit history – The better your credit history the more likely you are to get accepted by 3x salary lenders.  That's not saying those with a poor or low credit score won't qualify, but the higher your score the more likely you will.
A good size deposit – the more money you've saved up to use as a deposit the better, this means the lender is sharing the risk with you, since your mortgage loan to property value will be lower.
Your employment, income and affordability – Having a long term and stable employment will be an advantage to 3x salary lenders.  Those with occupations classed as professional will also be looked at favourably.  It would also be an advantage to not have lots of committed outgoings, such as loans, HPs and credit cards.
Take advantage of expert advice from our mortgage advisors
You can see there is far more to think about than merely whether you can get a mortgage for four or four and a half times your salary. By speaking to an advisor at Clever Mortgages today, you can find out whether you could borrow for a mortgage at one of those multiples, or whether you may be able to borrow more or less than that.
Speak to a broker
Arrange a callback with one of our expert mortgage brokers who can analise your situation and advise of the best way forward at a time thats convienient for you. Alternatively, use the live chat in the bottom corner.
Complete our form
Complete our mortgage form. Although its not a mortgage application, and will not affect your credit score, it will give you a good indication of what you can borrow and afford, as well as giving our brokers a bit more information about you.