Lifetime ISA? (LISA)
A Lifetime ISA (LISA) can be opened by anyone aged between 18 and 39 who is a First Time Buyer.
A first-time buyer is someone who's NEVER owned a property anywhere in the world before.
Am I eligible for a Lifetime ISA?
If you've owned a property before – whether inside or outside the UK – you can't use a LISA towards a home purchase.
You can save up to £4,000 a year in it, towards your first home, you get a 25% bonus each tax year on up to £4,000. The bonus is paid every year you save something into your LISA, until you hit age 50.
You must be buying a residential UK property to live in that costs £450,000 or less.  You will cash in the LISA when you buy your first home to use towards a deposit
You need to have had a LISA open for a year to be able to use it (and the bonus) towards your first home.
You only get the bonus on contributions, not cash interest or investment growth.
The maximum bonus is £33,000 if you open it at 18, and max it out until you hit 50 (unless you're born on 6 April, when the max is £32,000).
You must be aged 18 or over but under 40 when you open a Lifetime ISA
If you want to transfer it to a new provider, for example to get a better interest rate, this is allowed – and you can add to it then. You just can't open another for new money only.
Your interest (or investment growth) is tax-free in a Lifetime ISA
Withdrawals have a 25% penalty, withdrawing for reasons other than buying your first home you 6.25% of what you contributed.
The LISA is intended to help you buy your first home, so you're not supposed to rent it out immediately after buying it (though you can if your circumstances change down the line).
You can get the money in time for exchange on your property, meaning you can use it towards the deposit requested by the person you're buying from (the exchange deposit), as well as the deposit the mortgage company will want on the property at completion. See the difference between these.
Speak with one of our experts about Lifetime ISAs
Speak to our expert brokers on all types of mortgages, remortgages, even if you have bad credit. One of our expert brokers will be able to review your current situation and advise on the best way of moving forward with our knowledge and access to over 100 lenders. The initial advice is free, there is only a cost if you proceed with a mortgage.
Why use a mortgage broker for Lifetime ISAs?
Mortgage brokers can help you find the best deals on the market – not just from one lender. With a broker you'll get:
Valuable knowledge, through years of experience helping customers to find mortgages
An improved chance at finding a mortgage, some mortgages are only available through a broker
Help with the application process, as usually just one application can be used across various lenders
Advice on how to improve your chances, for instance getting a guarantor or applying for a joint mortgage
About Clever Mortgages
We specialise in assessing an individual's situation, and finding the right mortgage solution for them. We can help:
With remortgages, buy-to-let, and first-time buyers mortgages. We have experts who cover these areas
Even if you've got bad credit – we help people every day with a variety of credit histories to find the right mortgage
With applications, as we'll take the hassle away. We require your details once and we'll know the best lenders for your circumstance
Our team know the lenders that are most likely to say 'yes', and give you the best rates
What should I do next?
You enquire online with us today or request a call back
Our simple form takes a couple of minutes to fill in, this gets the ball rolling
One of our experts will give you a call to find out more about your situation
We have experts in remortgaging, who focus solely on helping customers save money
We do all the hard work for you
We search the market for the trusted lender that's right for you
Our expert will get back in touch
We can guide you every step of the way, and we'll always keep you up-to-date with progress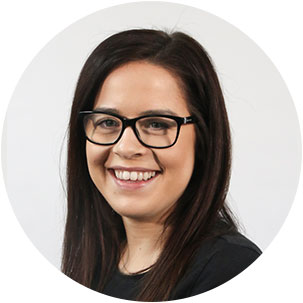 Beth Palmer
Ensuring clients files are managed accurately and giving excellent customer services is at the forefront of Beth day to day role.
Call Beth on: 0800 197 0504
Further Schemes that could help you buy your home