First Homes Scheme
The First Homes scheme provides discounted homes for first time buyers.  It was launched in June 2021 as another government initiative to help first time buyers get on the property ladder
How does the First Homes scheme work?
The First Homes scheme works by offering new build homes to first time buyers with a discount of at least 30% compared to the market value of equivalent properties.
In some areas, up to a 50% discount is being offered. This discount stays on the First Home forever. This means that, every time the property is sold, the new buyer benefits from the discount.
The scheme is open to first time buyers in England only.
Purchasers must also have a household income of less than £80,000 (or £90,000 in London).
A First Home should be the buyer's only home and a mortgage must be used for at least 50% of the purchase price.
If you're buying with a partner, they also have to be first-time buyers
First Home properties cannot cost more than £250,000 (or £420,000 in London) after the discount has been applied.
It is only limited to a few sites at present but more sites are due to launch across the country with a further 1,500 homes for sale by the end of the year.
The first step is to research which builders and developments are offering First Homes in your area. If the homes are available, you will need to contact the builder directly to check whether you meet the criteria of the scheme. If you're eligible, the builder will help you make your application to the local authority.
Speak with one of our experts about the First Homes Scheme
Speak to our expert brokers on all types of mortgages, remortgages, even if you have bad credit. One of our expert brokers will be able to review your current situation and advise on the best way of moving forward with our knowledge and access to over 100 lenders. The initial advice is free, there is only a cost if you proceed with a mortgage.
Why use a mortgage broker for a First Homes Scheme?
Mortgage brokers can help you find the best deals on the market – not just from one lender. With a broker you'll get:
Valuable knowledge, through years of experience helping customers to find mortgages
An improved chance at finding a mortgage, some mortgages are only available through a broker
Help with the application process, as usually just one application can be used across various lenders
Advice on how to improve your chances, for instance getting a guarantor or applying for a joint mortgage
About Clever Mortgages
We specialise in assessing an individual's situation, and finding the right mortgage solution for them. We can help:
With remortgages, buy-to-let, and first-time buyers mortgages. We have experts who cover these areas
Even if you've got bad credit – we help people every day with a variety of credit histories to find the right mortgage
With applications, as we'll take the hassle away. We require your details once and we'll know the best lenders for your circumstance
Our team know the lenders that are most likely to say 'yes', and give you the best rates
What should I do next?
You enquire online with us today or request a call back
Our simple form takes a couple of minutes to fill in, this gets the ball rolling
One of our experts will give you a call to find out more about your situation
We have experts in remortgaging, who focus solely on helping customers save money
We do all the hard work for you
We search the market for the trusted lender that's right for you
Our expert will get back in touch
We can guide you every step of the way, and we'll always keep you up-to-date with progress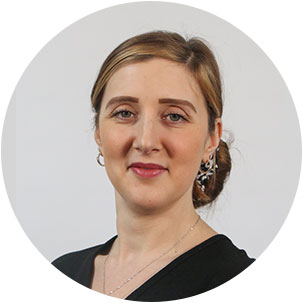 Vicki Redley
Working closely with both the Mortgage Advisers and Administrators Vicky ensure the smooth progresson of the mortgage applications.
Call Vicki on: 0800 197 0504
Further Schemes that could help you buy your home