Can bank statements affect a mortgage application?
Yes and No. There is no short answer, below we have identified certain things lenders look for.
Bank statements reveal a lot about your spending habits. It can help you evidence that you can be a reliable borrower, even with poor credit.
The best way though is to speak to one of our mortgage advisors who can do a quick overview of your accounts for free and advise the best way for you to move forward.
There's a variety of factors a lender will consider when deciding whether to approve a mortgage application, most being based on financial matters. As such, it makes sense that your banking and bank statements will come to play a part in your mortgage application process.
When applying for a mortgage, it's likely you'll find yourself going through your finances with a fine-tooth comb; but it's important to understand what you should be looking for, what the lender will look for and how to better your chances.
In this article, we'll explore the part your bank statements play and how they can affect your mortgage application.
What will lenders look for in my bank statements?
Lenders will usually ask for bank statements dating back to at least 3 months, and the underwriter may use these statements to determine your eligibility on a variety of factors.
What will they actually be looking for? What might flag up in their eyes?
The lender needs to know you're being responsible with your finances. One of the things they'll be looking at is if there are any overdrafts. Using this every so often is not necessarily a bad thing, but if you are exceeding your limit on a regular basis, this is going to put your level of trust into question.
More factors to be careful with are potential returned Direct Debits or payments, which could show a lender you are not consistently reliable
Another point is not disclosing loans or regular committed outgoings, such as childcare or child maintenance at application stage as your bank statemnent will raise this.
Other things to be aware of are missed payments for personal loans and things such as credit cards / store cards.  If you can prove you handle your money well and are able to meet monthly payment deadlines, a lender will be more likely to lend you an amount closer to that which you would like to borrow.
Below we detail what can affect your chances of a mortgage from your bank statement in our FAQ.
If you are unsure about your finances, speak to Clever Mortgages and we can do a FREE review of your finances with no impact on your credit score
The underwriter assessing your mortgage application will also want to ensure there are no "red flags" that could indicate a lending risk. A potential lender will want to be sure they are making a sound financial decision in lending to you, the information found on bank statements can help them do that.
What lenders don't want to see
Lenders and underwriters sometimes ask for bank statements when deciding whether to approve a mortgage application. Bank statements reveal a lot about your spending habits, which can be daunting at first thought- but it's important to remember they could help you evidence that you can be a reliable borrower, even with issues like bad credit.
The lender has a legal responsibility to make sure they lend responsibly- primarily this means making sure you can consistently and affordably meet mortgage repayments over the term of your loan- before agreeing to lend the money, and to take the necessary steps to ensure that they are keeping clear of fraudulent activity.
This comes in many forms, like proving your employment or income source, your expenditures, existing credit commitments and so on, but your bank statements could back up a lot of this information in your mortgage application. It is important to note these statements may also flag any spending habits that could create concern for a potential lender.
Your bank statements can allow the underwriter assessing your application to get a clear overview of your finances and spending, which in turn allows them to make a judgement on whether to approve the application.
To get your bank statements spick, span and application ready you should make sure all of your income, outgoings and general spending is well accounted for. Staying on budget, avoiding spending habits that could raise red flags for potential lenders and keeping your income & expenditures well documented can make for far healthier and attractive bank statements in the eyes of a lender.
Your Mortgage Broker and Lenders usually ask for statements dating back to around 3 months, so even if your current statements could present issues, you can get your accounts tidied and increase your chances in the near future.
Not all lenders will want to look at your statements, but if you are applying for a mortgage with bad credit or looking for a mortgage approval following a rejection from another lender, it's likely you'll have your finances looked at more closely to make sure you can manage the extra credit commitment. Our mortgage brokers will always ask for bank statements and will help you find out which lenders are most likely to approve your application based on your financial situation and sometimes access a better deal or rate than advertised on the general market. Get in touch to find out how we can help!
For free initial advice from our qualified mortgage brokers about a mortgage and your bank statements, and what could affect your chances of getting a mortgage – we do have access to a wide range of mortgages, even if you have poor credit.
Call 0800 197 0504 or click below to request a callback at a time to suit you.
Mortgage application process
(no impact on your credit score)
3 simple steps for applying for a remortgage. See more about the mortgage application process here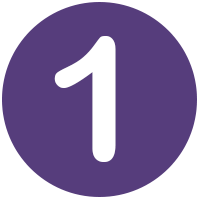 Complete our quick form
Our quick form will give an indication of how much you could borrow and monthly payments. No imprint on credit record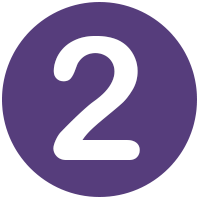 Dedicated mortgage advisor
A dedicated mortgage advisor will be assigned your case. All advisors are trained in prime and bad credit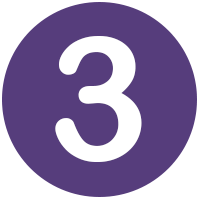 We search the market
Our advisors will search over 100 lenders and 1000's of products to find the right match for you
For free initial advice from our qualified mortgage brokers about a mortgage, regardless of your situation, good, poor or low cradit, call 0800 197 0504 or click below to request a callback at a time to suit you.
We can do a free financial review with NO IMPACT on your credit score
Speak to a broker
Arrange a callback with one of our expert mortgage brokers who can analise your situation and advise of the best way forward at a time thats convienient for you. Alternatively, use the live chat in the bottom corner.
Complete our form
Complete our mortgage form. Although its not a mortgage application, and will not affect your credit score, it will give you a good indication of what you can borrow and afford, as well as giving our brokers a bit more information about you.