Speedy finance with an unsecured business loan
If you need to take out a loan for your business, we offer a wide range of solutions, which can provide you with unsecured finance. We have access to a range of unsecured business loans to help provide you with funding for almost any scenario, including:
Paying a VAT or corporation tax bill
Funding a marketing campaign
Taking on new staff to expand the business more quickly
Generate general working capital
Unsecured loans are a great funding option for businesses that don't own many assets, would prefer not to offer security, or any company that's growing fast and needs finance quickly.
Rather like personal loans for individuals, unsecured business loans can be used for most legitimate purposes and the amounts that can be raised can often be significant six-figure sums.
Can new businesses take out unsecured loans if they have only just started?
Yes, we could help businesses which have been trading for a minimum of three months by:
Securing an unsecured business loan, which could be approved within 24-hours
Receiving funds within just a few days of approval
Paying outstanding HMRC bills
Preventing debts being pursued through the courts
A potential scenario of when a business could benefit from an unsecured business loan
If a business owner had an outstanding HMRC bill and was being put under pressure to settle the debt or risk being pursued through the courts, an unsecured business loan could help. When a business has some large deals coming in over the coming months, an unsecured business loan could help during this difficult period.
If the business accounts are strong, we could help a business to organise a short-term unsecured business loan large enough to keep HMRC happy and enable the owner to business going until the large deals are complete.
We have access to lenders which could approve an unsecured business loan within 24 hours from enquiry and release the funds within just a couple of days.
No obligation advice on

unsecured business loans
6 Great reasons to choose Clever Mortgages

Various proofs of income
We'll review each case and can accept various forms of proof of income, including SA103s, pensions and benefits.

Flexible underwriting
Having access to dozens of lenders means we can accept applications from people with adverse credit or poor accounts.

Unsecured lending products to suit all needs
Unsecured loans from £25k to £250k.

All types of applicant
We can provide unsecured loans to sole traders, partnerships or Limited Companies.

Speed
Many of our unsecured funders can provide the facility with a couple of days of receipt of the enquiry.

Excellent Reviews
We're proud of our long-standing 5 Star Rating on Trustpilot, and love all the positive feedback we get from customers every day.
Why use a mortgage broker for an unsecured business loan?
Mortgage brokers can help you find the best deals on the market – not just from one lender. With a broker you'll get:
Valuable knowledge, through years of experience helping customers to find mortgages
An improved chance at finding a mortgage, some mortgages are only available through a broker
Help with the application process, as usually just one application can be used across various lenders
Advice on how to improve your chances, for instance getting a guarantor or applying for a joint mortgage
About Clever Mortgages
We specialise in assessing an individual's situation, and finding the right mortgage solution for them. We can help:
With remortgages, buy-to-let, and first-time buyers mortgages. We have experts who cover these areas
Even if you've got bad credit – we help people every day with a variety of credit histories to find the right mortgage
With applications, as we'll take the hassle away. We require your details once and we'll know the best lenders for your circumstance
Our team know the lenders that are most likely to say 'yes', and give you the best rates
What should I do next?
You enquire online with us today or request a call back
Our simple form takes a couple of minutes to fill in, this gets the ball rolling
One of our experts will give you a call to find out more about your situation
We have experts in remortgaging, who focus solely on helping customers save money
We do all the hard work for you
We search the market for the trusted lender that's right for you
Our expert will get back in touch
We can guide you every step of the way, and we'll always keep you up-to-date with progress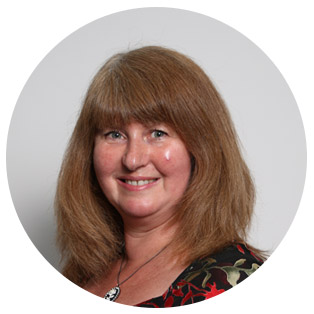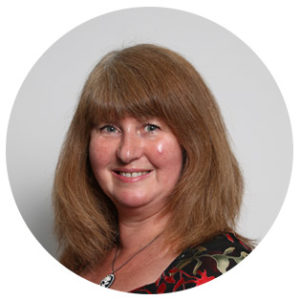 Alison Tetlow
Alison is a specialist mortgage broker who has been working for Clever Mortgages for 9 years helping customers with bad credit and has over 25 years experience within the mortgage and housing market.
Call us on: 0800 197 0504
Below are some of the lenders we work with