Bridging Loans explained – Clever Mortgages provide specialist access to short-term Bridge Loans.
The panel of lenders offer competitive interest rates for bridging loans, a reliable service and cover a range of circumstances and property types.
We work diligently and swiftly to ensure your requirements are met with suitable solutions that work for you.
Why Clever?
We have advisers that are specialists in alternative financing and their experience and out of the box thinking means you are one step closer to arranging the funds you need.
What is a Bridging Loan?
Bridging finance loans are short term finance to 'bridge' the gap until the main finance is available, such as a traditional mortgage or the property is sold, following say a renovation.
A bridging loan is multipurpose and has a variety of uses, with lending based on the property, the borrowers experience and plan for the property, it means lenders don't tend to look at a customer's income and credit profile.  Although it's important to note, if a new traditional mortgage is required at the end of the bridging term, that mortgage will be subject to full lender credit checks.
Are bridging loans regulated or unregulated?
Bridging loans can be regulated or unregulated depending on the use of the property, unregulated bridging means it's not governed by the Financial Conduct Authority (FCA).  It's always important that you are made aware of the full terms, all fees, charges and conditions of the loan, whether its regulated or not.
We have access to both regulated and unregulated bridging loans.
What is a bridging loan used for?
As an example, you may have found your dream home, but need to sell your current one before purchasing it.  There could be lots of interest in the home that you want to buy. A bridging loan could allow you to buy the new property, before selling your current one.  You would market your current property as normal and once it sold repaid the bridging loan. (note this normally needs to be within 12 months) 
As a further example, bridging loans could be used when you are:
looking to buy a property for investment purposes,
such as a buy to let property,
commercial property purchase
or even a refurb and sell project. 
This can provide the turn-around speed and flexibility to work within your requirements and timeframes.
Who can get bridging finance?
In short, anyone can get a bridging loan. We will make sure the product is suitable for your needs and source the solution through specialist lenders.
We source bridging loan products for Limited companies, Individuals, Sole Traders, Partnerships and most others in-between. A bridging loan can be a brilliant solution to provide you with a short-term solution to achieve your goal.
Lenders will be looking at the following:
The property you want to buy
The amount you want to borrow against the properties value
Your plan for the property
Your experience, if you are looking to renovate and sell
Your exit plan (how you will repay the loan within the 12 month term, such as a traditional mortgage, sale of property or other capital)
Should I get a bridging loan?
If your circumstances require alternative and more specialist finance, then a bridging loan could be exactly what you are looking for.
There are always considerations to be made before taking out a product which is why we can provide specialist services and insight to select the right product and to process an application quickly.
Most popular uses of a bridging loan
Securing a property before completing the sale of your existing property
Broken sale chains – bridging the gap between purchases
Auction purchases – quick completion timescales
Renovation – a traditional mortgage may not be available until the works are complete.
Below market value – enabling you to possibly take advantage of the open market value of the property
Un-mortgageable properties, for example if there's no kitchen or bathroom
Refurbishment projects to sell or let
Change of use – if changing the purpose of a building
Loan terms
The bridge loan term can be anywhere from 1 month up to (usually) a maximum of 12 months. There is not usually a maximum loan amount, as they are assessed based on the proposed usage, exit method and criteria on a case by case basis.
How long does it take to arrange?
A bridge loan can be arranged quickly which is why it is used when finance needs to be attained in a short time scale. The lender of the bridge loan will carry out their own checks to ensure the applicant meets the lending criteria.
Due to the nature of bridge loan lenders typically being smaller and more flexible, the time scales could be substantially shorter than a typical mortgage or loan product.
Is bridging finance expensive?
Due to the short-term nature of bridge finance, it will always be more expensive than a traditional mortgage or other standard lending product.
The trade-off is that the finance can be raised quickly on a wider range of situations and due to its short-term nature facilitates purchases, renovations or developments that allow other capital to be released elsewhere.
What fees can I expect?
Some of the standard fees you would expect to pay as a part of any bridge loan deal would be;
A Lender's arrangement fee
A fee is commonly charged by a lender for providing the loan facility and is typically two percent (2%) of the loan amount. In some instances, it can be rolled within the loan depending on client or lender requirements.
An Exit fee
This fee may be charged by the lender when the loan is repaid. When charged, it is usually around one month's worth of interest regardless of whether the loan has run to its full term or was completed early.
A Surveyor's fee
A fee will usually be payable to the firm hired to survey the property which is usually required as a part of the finance proposition process.
Legal fees
As with a standard mortgage, bridge finance must be processed with all the usual legal requirements stipulated by regulations. In some cases, lenders have in-house legal professionals which may apply these costs into the lender's arrangement fees.
Service quality
Our internal specialist staff and solid lender relationships let us work out finer details of any application to provide you with an answer, whilst keeping you apprised of all developments and our progress.
Complex Case Specialists
When cases or situations require specialist assistance, we don't disappoint. We can consider all angles of a proposition and use our experience and resources to place a product where others may not be able to.
We are experts in bridge loans and can source suitable solutions to niche requirements.
Complete our contact form today!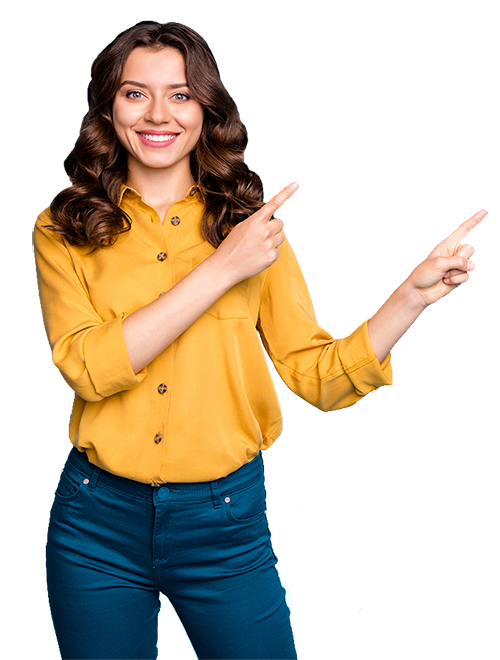 Why use a mortgage broker?
Most of our customers have had some form of credit difficulties, from low credit score, missed payments or declined a mortgage elsewhere.
Why use a mortgage broker?
Mortgage brokers can help you find the best deals on the market – not just from one lender. With a broker you'll get:
Valuable knowledge, through years of experience helping customers to find mortgages and commercial deals
An improved chance at finding a solutions – outside the box thinking.
Help with the application process, as usually just one application can be used across various lenders
What should I do next?
You can call us  today on 0800 197 0504  complete the form
One of our experts will give you a call to find out more about your situation
We have experts in commercial and residential lending, who focus solely on helping customers save money
We do all the hard work for you
We search the market for the trusted lender that's right for you
Our expert will get back in touch
We can guide you every step of the way, and we'll always keep you up-to-date with progress