The March Budget took place amid the ongoing coronavirus crisis. The pandemic has seen many areas of our lives affected. Those effects extended to mortgages too. Those eager to own their first property discovered the available options for 95% mortgage and remortgages virtually disappeared.
So, the most welcome headline in the Budget was the announcement of a Government-backed 95% mortgage guarantee scheme. This follows other Government initiatives such as Help to Buy. According to Government statistics, over 681,000 households have taken advantage of such schemes to buy a home since 2010. This new scheme is set to begin in April 2021 and will run until December 2022.
Here, we'll cover the scheme in more detail, exploring what it means for a customer and how it will work.
What is the 95% mortgage scheme?
A 95% mortgage allows the buyer to borrow a maximum of 95% of the property price. This is known as the loan to value amount. It refers to the percentage of the loan compared to the value of the property price.
So, if a property is priced at £350,000, 95% of that value would be £332,500. The scheme allows buyers to get a 95% mortgage to buy their home. You may also see this written as 95% LTV (loan to value).
You may also know this as a 5% deposit scheme. They're both ways of describing the same thing. Looking at it from this angle, based on the same example property price we gave above, the 5% deposit would be worth £17,500.
How will the 95% mortgage scheme work?
From your viewpoint, you'll be able to buy a home with a 95% mortgage. This means you need only find 5% of the value of the property, with the lender supplying a loan covering the rest.
The government has designed the scheme as a cushion against potential losses the lender might suffer because of offering the 95% loan. This only applies above 80% of the property value.
This won't affect you, however. From the outside, a 95% mortgage backed by the scheme will look the same as one without this backing. They're protecting the lender against major losses by offering the scheme.
Since the 95% mortgage deals dried up as COVID-19 took hold, the scheme puts those 95% deals back on the market again.
Do I qualify to use the 95% mortgage scheme?
There are conditions that must be met for you to be eligible for the scheme. All standard requirements, such as affordability and a suitable credit score, will still be valid. Here are some other important criteria you'll need to meet:
You must be looking for a residential mortgage for your primary home (no second homes allowed)
Maximum property value is £600,000
The loan to value percentage must be between 91% and 95%
You must take out a repayment mortgage during the dates the scheme is live – interest-only loans won't qualify
All properties, from flats to houses, are available under the scheme. However, you cannot qualify with a buy-to-let mortgage. It also covers everything from new builds to old properties.

Free initial advice on all mortgages*
See how much your mortgage could cost using our live mortgage calculator – please note, mortgages may differ depending on your circumstances.
*Fee's may be payable if you decide to progress with a full application.
How much could you borrow?
Wondering how much you could potentially borrow and how much a mortgage might cost you?*
Use our free interactive mortgage form to tell you.
Our mortgage advisors will then speak to you in more detail for a free, no obligation mortgage quote.
What is the stamp duty holiday?
The stamp duty land tax holiday was introduced by the Government in July 2020, as part of a raft of measures to support people throughout the pandemic. The March Budget saw Chancellor Rishi Sunak extend the tax break.
It was originally intended to end on 31st March 2021 but has now been extended until 30th June 2021. It means that no stamp duty is payable on properties worth up to £500,000 up to that date.
Following this date, zero stamp duty is payable on properties worth up to £250,000. The value of the property above this sum, up to £925,000, will be subject to 5% stamp duty. Higher property values will incur rates of either 10% or 12% on the remaining portion of the value.
Read what is stamp duty
Is it good to go through a mortgage broker?
A mortgage broker can help you understand how a 95% mortgage works and how this scheme might help you afford your own home.
It's important to know how much you can afford to borrow based on affordability. You need to know how much you earn each year (along with your partner's income if you are applying for a joint mortgage).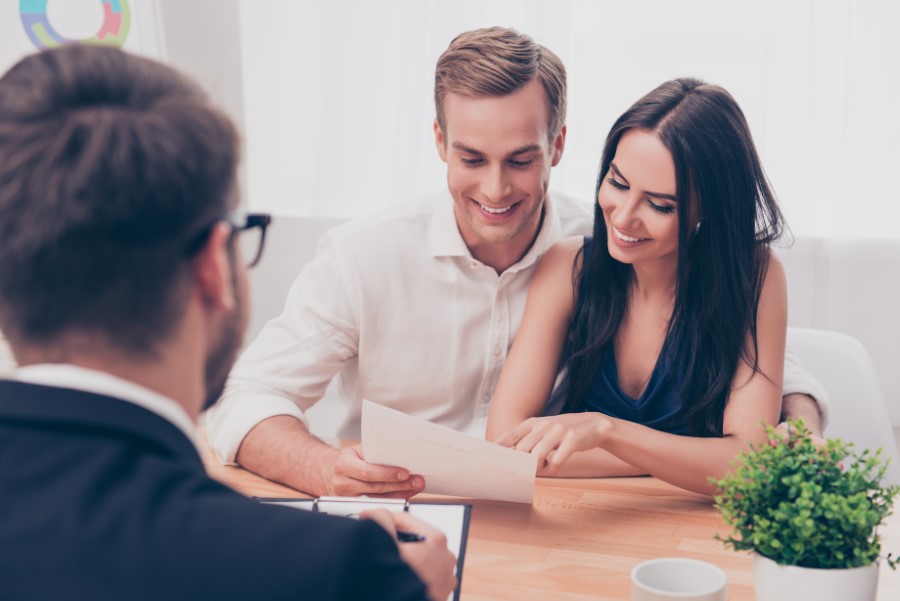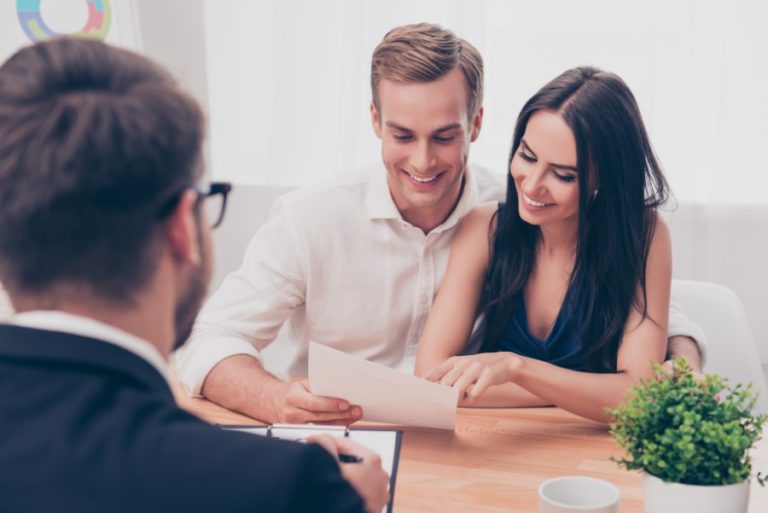 Clever Mortgages has a convenient calculator you can use to get an idea of how much you could borrow. We also supply an example of how much your monthly repayment could be if a lender offers you a mortgage at a certain interest rate.
By plugging in just a few simple figures, you can see what you may be able to afford.
Can I look for properties before speaking to a broker?
Yes, but it's often best to seek advice first. You may have a rough idea of how much you could borrow, but a broker will be able to supply you with far more accurate figures.
At Clever Mortgages, we can discuss affordability with you and suggest the maximum amount you may be able to borrow. We can highlight a range of figures most likely to be offered by a UK lender.
What is a UK credit score?
Your credit score is based on your history of credit agreements and repayments. It is displayed in three digits. The higher the number, the better your score.
According to Experian, one of the main credit scoring companies in the UK, a score of 721 and over is considered average. If your score reaches 880 or above, it is considered a good score. This means it will help support an application for a mortgage (or indeed another type of loan).
If you are thinking about applying for a mortgage, it's a great idea to get a copy of your credit file first. Few people know their credit score, so your file will give you an idea of how lenders might view you in terms of risk.
At Clever Mortgages, we can obtain a copy of your file on your behalf. We can check your eligibility for a mortgage before you officially apply. As brokers, we're experienced in understanding what lenders look for. We can also highlight any potential issues with your credit file, so you can take steps to resolve them. This could help improve your application chances later. We also specialise in helping people with poor credit find the right mortgage lender.
Have a low credit score? read more here
What are the benefits of using a mortgage broker?
All mortgage brokers must be qualified to provide advice and recommendations. They must also abide by strict regulations laid down by the Financial Conduct Authority (FCA).
A broker could help you find a competitive 95% mortgage deal. They will know which lenders offer these deals and how they compare to each other. Brokers also know far more lenders than the average individual. We tend to stick with what we know. So, if you go it alone, you may find you are missing out on some of the most competitive 95% mortgage offers on the market today.
A broker will also know which lenders are most likely to accept applicants like you. Perhaps you have your eye on a property with a thatched roof. You may be looking at a new build. Or did that listed cottage catch your eye?
Some lenders won't offer mortgages for all these examples. The brokers at Clever Mortgages can steer you in the best direction. We can compare mortgages from over 100 lenders.
Why is the first payment on a mortgage always higher?
This can come as a surprise if you are not familiar with how mortgages work. Most people accept they will have a monthly payment to meet on their mortgage.
The first one occurs on whichever day you choose to make your payment, starting the month after you move into your property. However, you are charged interest on your loan from the day you move in.
For instance, let's assume you move into your home on 20th March. You want to pay your mortgage on the 1st of each month. So, your first payment would be on 1st April and it would include interest charged between 20th March and the date of your first payment.
What other fees are included in mortgage?
A mortgage illustration document must list all the fees involved with that mortgage. These may include an arrangement fee, valuation fee, and booking fee. They are variable and you may not always get all fees included with all mortgages.
For example, a lender may waive an arrangement fee. However, this may mean the interest rate is slightly higher to compensate. This means you could end up paying more over the mortgage term.
If you decide to arrange a mortgage through a broker, they will either charge you a fee or work on commission paid by the lender. At Clever Mortgages, we'll make sure you know exactly where you stand before you go ahead, no matter your financial position.