Did you know, you can still take out a mortgage even if you've got a low credit score or no credit score
There are several reasons why you may have a low or no credit score, (for example if you haven't had any credit commitments in the past), as this means there's no evidence of you keeping up-to-date with payments. We work with numerous lenders that don't credit score, so there are still mortgage options available.
Applications based on the person not a score
95% mortgages available to purchase a property
90% remortgage available
No obligation advice on
low credit score
mortgages
Getting a mortgage with a low credit score
When looking for a mortgage, your first instinct is probably go to the more popular lenders, such as the big high-street banks. Whilst those lenders might offer a mortgage to someone with a low credit score, you may find you don't quite make the mark, as their 'low' is not quite as low as needed.
This doesn't mean you can't still get a mortgage and find a good deal though.
By working with a broker, you can access a range of great mortgage options that have been designed specifically for people with a low credit score (and even a bad credit score). These are more specialists lenders who often work exclusively with mortgage brokers to give people who don't have the best credit scores the chance to own their own home or remortgage the current one.
The rates offered by these lenders aren't always as good as the ones you could get with a high credit score, of course. But what low credit score lenders do offer are fair, affordable and good value mortgage rates that allow you to get the property you want now.  These lenders look at your case more individually and are prepared to lend to those with a low credit score.
Will applying for a mortgage harm my credit score?
This depends entirely on who you go to.
It's true that sometimes applying for any credit, be that a credit card, personal loan or a mortgage can impact your credit score. If you apply for finance and are rejected, this can lower your score, which in turn might make it harder for you to get accepted for mortgages in the future. As you can imagine, this can be very damaging to your credit score if you're rejected for more than one mortgage.  You start to build a profile of declined lending, which makes other lenders more cautious.
At Clever Mortgages, we like to do things a little differently.
With us, we can help by doing something called a soft credit check. This means that we'll look at your information and let you know if you're likely to be accepted for a mortgage before you apply for it.
This not only protects your credit score from being damaged, but also saves you time and effort by removing the mortgages that you aren't going to be accepted for, and instead only showing you the ones that you could get.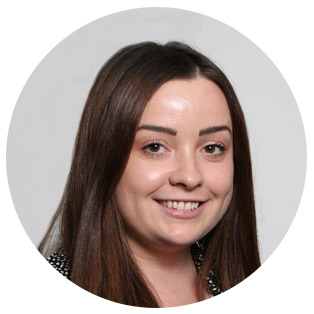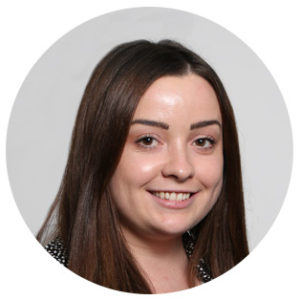 Christie Buck
Christie is a specialist mortgage broker, whose been working for Clever for 6 years. She has been in the financial industry for nearly 11 years which included assisting clients in financial difficulty setting up IVAs.
Call us on: 0800 197 0504
How much could you borrow?
Wondering how much you could potentially borrow and how much a mortgage might cost you?*
Use our free interactive mortgage form to tell you.
Our mortgage advisors will then speak to you in more detail for a free, no obligation mortgage quote.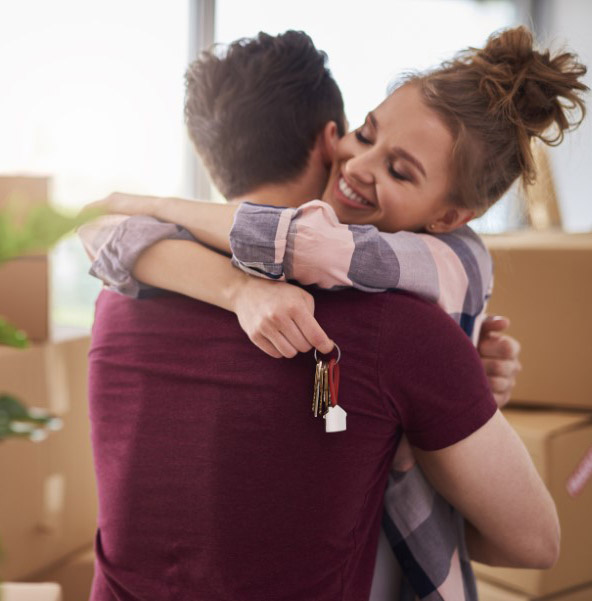 Mr and Mrs D were a couple of first-time buyers struggling to find a mortgage as they had low credit scores and previous defaults. They'd already been declined by a high street bank and weren't sure if they'd be able to get onto the property ladder.
Securing a mortgage for the couple with a low credit score
With Clever Mortgages they were able to:
Use 100% of their Universal credit and child benefit alongside their income
Take out a first-time buyer mortgage with a high street bank
Secure a fixed rate of 2.18% even though they had a poor credit history
Ensure financial stability with a good rate and low payments for two years
Start rebuilding their credit score
Mr and Mrs D needed a lender which would accept 100% of the Universal Credit along with Mr D's income, which they were finding difficult.
We helped them by securing them a first-time buyer mortgage with another high street bank, which is helping them rebuild their credit scores. They now have an affordable mortgage with a fixed-term which is covered by their income and benefits. This has provided them with the security of a new home with low payments for two years.
New Mortgage
| | |
| --- | --- |
| Balance | £139,500 |
| Payment | £528.27 |
| Rate | 2.18% |
| Term | 30 Years |
| | Balance | Payment | Rate | Product | Term |
| --- | --- | --- | --- | --- | --- |
| New mortgage | £139,500 | £528.27 | 2.18% | 2 year fixed rate 90% LTV | 30 years |
Try our Mortgage Calculator – let's see what you could borrow
Rates may differ based on your circumstances
6 Great reasons to choose Clever Mortgages
Why use a mortgage broker?
Mortgage brokers can help you find the best deals on the market – not just from one lender. With a broker you'll get:
Valuable knowledge, through years of experience helping customers to find mortgages
An improved chance at finding a mortgage, some mortgages are only available through a broker
Help with the application process, as usually just one application can be used across various lenders
Advice on how to improve your chances, for instance getting a guarantor or applying for a joint mortgage
About Clever Mortgages
We specialise in assessing an individual's situation, and finding the right mortgage solution for them. We can help:
With remortgages, buy-to-let, and first-time buyers mortgages. We have experts who cover these areas
Even if you've got bad credit – we help people every day with a variety of credit histories to find the right mortgage
With applications, as we'll take the hassle away. We require your details once and we'll know the best lenders for your circumstance
Our team know the lenders that are most likely to say 'yes', and give you the best rates
What should I do next?
You enquire online with us today or request a call back
Our simple form takes a couple of minutes to fill in, this gets the ball rolling
One of our experts will give you a call to find out more about your situation
We have experts in remortgaging, who focus solely on helping customers save money
We do all the hard work for you
We search the market for the trusted lender that's right for you
Our expert will get back in touch
We can guide you every step of the way, and we'll always keep you up-to-date with progress
Below are some of the lenders we work with