If you're looking to buy a property, you're likely to need a mortgage to be able to afford it.
If you do, the best place to start is by obtaining a Mortgage in Principle, this might also be called an Agreement in Principle, Decision in Principle or Mortgage Promise.  Most lenders will require you to do this before you make a full mortgage application. 
The benefit of this is that less initial information is required compared to full mortgage application and it can be very quick to obtain.  Also, it shows the seller of a property that, in principle, you can get the required funds.  However, the caveat to this is that it is not a full mortgage application, your full details haven't been checked, so there is still a chance you might be declined due to the lenders full acceptance criteria, once a full application is submitted.
We'll go through what this means in more detail here, so you'll get some answers to all the questions you have about this topic.
Remember that Clever Mortgages is here to help, we can assess your information before you even apply for a mortgage in principle, so if you're looking for a competitive mortgage deal or you've been turned down by a lender, contact us.
What is a mortgage in principle?
This is confirmation from a lender that they're willing to lend you a certain sum of money to help you buy a home. It does not guarantee that you'll get the mortgage because they only conduct certain checks before granting the mortgage in principle. It does, however, give you a good idea of where you stand and how much the lender might be happy to lend to you.
When do I need a Mortgage in Principle?
It's a good idea to get a decision in principle before you start looking for a property, that way you know the maximum lending you could get and added to your deposit, you'll know the value of home you could buy.  Often people do this the other way around and can get disappointed when they cannot achieve the purchase.  We are very happy to discuss your requirements, make an initial assessment and obtain a decision in principle for you.
Is a mortgage in principle a good sign?
Even though you could still be turned down for a mortgage once you've received a mortgage or agreement in principle, due to the lenders full acceptance criteria, it does give you a rough idea of where you stand. If your income, debt, and spending levels don't match the lender's criteria for a mortgage even at this early stage, you won't get the agreement you're looking for. If you do get the nod at this stage, it is more promising.
If you're unsure, it is better to speak to a mortgage adviser, such as Clever Mortgages before you even approach a lender for an agreement in principle.
Does a mortgage in principle affect your credit score?
This depends on the lender you go to, the type of search they carry out and how they record the search back to the credit reference agencies.  One type is a 'hard search' and the other a 'soft search'.  As you may gather from the names of the searches, the 'hard' type will leave a footprint on your credit file to show that a mortgage has been applied for, along with the lenders name.  A 'soft search' will still show the search and lenders name, but only to you and not another lender.  Therefore, if you are unsure of your affordability, credit history, lending amounts needed and even deposit amount or source, it's better to speak to a mortgage adviser.
Too many hard searches are not only going to impact your credit score, but they will also show other lenders that you are either getting declined elsewhere or you are approaching multiple lenders for another reason.
When you formally apply for a mortgage, the lender you have approached will check your credit record to see whether you meet their requirements. This is a full credit check (hard search).
However, if you're only requesting a mortgage in principle, you're essentially seeing if a lender is willing to lend you money to cover a mortgage. You'll need to complete a form that asks for basic information about your financial situation. This includes income, any debt you currently have, and your outgoings. You'll also need to add your address details, usually for the past few years.
The lender will then check your information against the details held by various credit reference agencies. The lender simply wants confirmation that the information you have given them is accurate. If it is, they may well approve a mortgage in principle.  
Watch our video on the mortgage application process
Does mortgage in principle affect credit rating?
Hang on – isn't this question identical to the previous one? We thought we'd include both here as people ask both questions. There are differences between scores and ratings – some credit agencies don't offer a credit rating while others do. The rating can appear in a different form to a credit score, which always appears in numbers. The higher the number, the better your credit score.
So, your credit score can determine whether a lender agrees to a mortgage in principle. In contrast, a lender will use a credit rating gleaned from a system that explores how responsible you are with credit. Lenders use credit ratings to see whether you are a good person to lend money to – whether that is for a mortgage or other loan. It shows how good a risk you are to that lender. It's a tiny difference, and not hugely important from your point of view, but it does clarify the difference.
How reliable is a mortgage in principle?
It's important to remember that being approved for a mortgage in principle doesn't mean you'll automatically be approved for a mortgage, it's a very good start though. When you formally apply for your mortgage, the lender will assess further information about you, that being, your income and job, outgoings, any debts.  They will also carry out a basic assessment of the property. This means that you could get declined once a full mortgage application and supporting documentation have been assessed.
This shows why it is a sensible idea to check your credit history and other relevant mortgage requirements with a mortgage adviser to ensure you are approaching the right lender for not only a decision in principle but that will accept you for a full mortgage application..
A mortgage in principle is based on limited information – and other factors could jeopardise the chance of getting a mortgage when the time comes to apply.
Wondering how much you could potentially borrow and how much a mortgage might cost you?*
Use our free interactive mortgage form to tell you.
Our mortgage advisors will then speak to you in more detail for a free, no obligation mortgage quote.
Mortgage in principle: What can go wrong?
It's important to make sure you are accurate with the details you put on the form when applying for a mortgage in principle. If they don't tally with the ones the lender receives from the credit agencies, they may turn you down. It's certainly worth double checking everything before sending in the form, just to be sure.  Also, if information differs when you make a full mortgage application, such as your income, you might be declined.
You may also run into issues if your circumstances change between getting approved for the mortgage in principle and making the application for the mortgage. Loss of income is one example of this, as is splitting from someone that you were going to jointly apply with, taking out additional debts or having a bad credit marker registered on your file.  Remember the lender is going to re check your credit file on full application.
Why would a mortgage in principle be declined?
Here are a few of the most common reasons:
You're not on the electoral roll
There are errors on your form
Your deposit is too small
You're asking to borrow too much
Your credit rating is lower than the lender likes to see
The most important thing to note here is that a rejection at this stage means that you have been turned down by one lender. It does not necessarily mean another lender would do the same based on the same information. For example, some might reject you for a poor credit rating, but there are other lenders who specialise in finding mortgages for people with poor ratings. This is something our brokers can help you with, so get in touch to find out more.
How long does a mortgage in principle last?
It can last anywhere between 30 and 90 days, depending on the lender. Make sure you know the terms ahead of applying. Some might agree to renew the agreement for another period before the first agreement expires. You can check this beforehand, so you know where you stand. If the agreement does expire, you'll need to go back to the beginning and apply again.
Do you need help with a mortgage in principle application?
The experienced brokers at Clever Mortgages have helped many other clients get a mortgage in principle. Many have gone on to get the mortgage they need to buy the property they have set their heart on. We may be able to help you too.
Our extensive knowledge of both mainstream and lesser-known and specialised lenders means that we could find the ideal lender for you – one that aims to help people like you. Some people stand a far better chance of getting a mortgage if they go to specific lenders. We'll guide you through the best options and help you wherever we can. Call us free on 0800 197 0504 today, request a callback, or fill in our online form to get in touch.
6 Great reasons to choose Clever Mortgages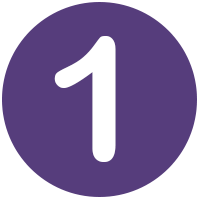 Over 100 lenders
The number and quality of lenders we work with means we have access to a diverse spectrum of best-rate deals. The lenders we use means we have all areas covered – even for those in particularly niche circumstances.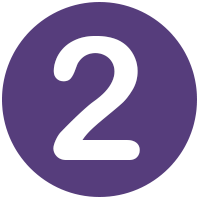 Not every case is the same
As each customer's situation is unique, we take the time to understand your situation, and we carefully assess your goals and how we'll make sure the mortgage we get helps you to achieve them.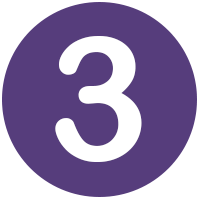 Specialists in bad credit
Every member of our team is trained in bad credit situations and know how to find the right solutions for customers – helping them get the mortgage that'll get them back on track.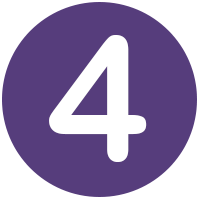 Access To Exclusive Rates
The relationship we have with our lenders means we have access to products and deals that simply aren't available to customers going direct. This is true particularly for those in adverse credit situations.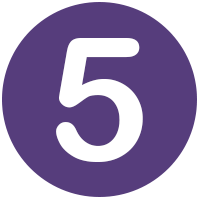 Offering the best support
We know that buying or moving house and getting a mortgage is stressful, so we do our upmost to make the process as hassle-free as possible. We're there for you at every step, always keeping you in the loop.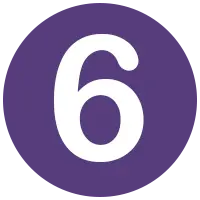 Excellent Reviews
We're proud of our long-standing 5 Star Rating on Trust Pilot, and love all the positive feedback we get from customers every day. We feel privileged to help people get a great deal with far less stress.