Your credit score is one of the most important pieces of information about you when it comes to borrowing money. Mortgage lenders use your credit record to help them make a decision on whether they should lend to you.
However, despite their importance, there's still a lot of misunderstanding and confusion around credit scores and what they mean. Below, we explain the most common questions and myths.
The most common question is, can you get a mortgage with low credit score?
The answer is probably yes, although every situation is different and it can sometimes limit the mortgages available to you.
We have a team of specialist brokers that deal specifically with bad credit mortgages. Speak to one of our brokers today to see if we can help you. There is no obligation and the initial advice is free.
Read below for all our mortgage myths around credit scores
What to do next
Speak to our expert brokers for free advice on all types of mortgages, remortgages, even if you have bad credit. One of our expert brokers will be able to review your current situation and advise on the best way of moving forward with our knowledge and access to over 100 lenders and thousands of mortgage products.
The myths uncovered
Here we list some of the myths surrounding credit scores and what they can mean for your mortgage application.
"My credit score is too low to get a mortgage"
There's no set minimum score required to get a mortgage. This is determined by the lender themselves. As lenders have different levels of tolerance, some will be more willing to consider you than others if you have bad credit. Although many won't want to risk lending to someone with bad credit, there are lenders who can help.
If your credit score is low then applying with a company who specialise in offering bad credit mortgages will give you the best chance of getting approved. These mortgages work in exactly the same way as a standard mortgage, but interest rates will be higher and it's likely that you will need to put down a bigger deposit.
"Negative information on my credit report will stop me getting a mortgage"
There are still mortgage options available to people who have negative information on their credit file. This might be a CCJ, defaults from previous loans or even a bankruptcy discharge. You may have otherwise been in an IVA or other debt plan to help repay your debts. If you've struggled financially in the past but are back on track now then there are lenders who will consider your application. This negative information remains on your credit file for a maximum of 6 years, so if you're unsure that it still exists you should check your credit report. You can do this through a credit reference agency such as Experian or Equifax.
"I've never borrowed which means I'm a safer customer to lend to"
Lenders actually prefer to lend to people who have some history of making loan repayments. It provides proof that you have previously made payments on time and in full. As you're likely to continue with this behaviour, it can make you be perceived as more trustworthy than someone who hasn't borrowed before. This is because those who haven't borrowed can't provide any evidence to show they will make payments on time.
Having no credit can often make it just as difficult to get a mortgage as having bad credit. You should work to try and improve your credit score if you're in this situation. This can often be the case if you're a first-time buyer and have never had a mortgage or loan before. If you're getting your first mortgage, here are some ways you can improve your chances.
"My partner has bad credit so neither of us will be able to get a mortgage"
If your partner has struggled with debt then it's natural to worry about how this might affect you as well. The good news is that there are lenders out there who are willing to consider your application whether you're buying a house individually or looking for a joint mortgage. If you have no financial links with your partner already, such as a loan or a joint bank account, then your partner's credit score won't affect you getting a mortgage independently of them. Even if you're married you won't be associated financially unless you have some sort of joint finances. Alternatively, you might be asking will my bad credit score affect my partner?
If you're looking for a joint mortgage, however, you will become financial associates and will both be liable to repay. A joint mortgage will allow you to borrow more money, as it will take into consideration both your incomes.  Despite whether or not you have a good credit score, your partner's bad credit will affect your interest rate on the mortgage and will likely require you to put down a larger deposit. As each person's situation is unique, it's best to speak with a mortgage advisor before applying.
Take a look at our article on joint mortgages for further information.
"Being on the electoral roll isn't important"
If you have bad credit you should be doing everything you can to help improve your score. One of the ways you can do this is by making sure you're on the electoral register. If you're not then you should register as soon as possible. Although it's not compulsory to vote, having your details available on the electoral roll allows lenders to easily verify your identity and address. This can have a positive impact on your credit score. If you're not sure if you're already registered, you can check on the website Your Vote Matters.
"Applying to different companies will increase my chances at being accepted"
Many people assume that if they keep applying for finance they will eventually find a company who will accept them. This couldn't be more incorrect. When searching for finance, multiple applications can be one of the worst mistakes you can make. Each time you make a credit application it leaves a mark on your credit file. This is because the lender will typically carry out a "hard" search, which will leave a footprint on your credit file that other lenders can see. These have a direct impact on your scoring as they show your level of need for credit. If you have too many applications made within the same time period, lenders can be put off by your application as it can seem as though you're desperate for credit and therefore potentially less likely to make payments on time.
The best way to approach finance applications is to do your research before applying and if you know you're going to apply to more than one, then try and spread these out over a few months. If you want to make comparisons, you can always ask the lender to run a soft search for a quote, which will only be visible to you.
"I've not checked my credit score but I presume it's ok"
Your credit score is not something that will be made itself known to you. So if you don't check your credit score, you won't know if it's good or not. Many people have never checked their credit reports. Some people do this because they're afraid of the result; others don't check it because they don't understand the importance of it. Some people also avoid checking their credit report because they think that this will have an impact on their score. In actual fact you should make sure you check your score regularly so you can know the situation you are in, how you can improve it and what help you to identify what types of finance you will be eligible for. This can help you avoid being rejected.
You can check your credit score through a credit reference agency such as Experian or Equifax.
"My bad credit will always hold me back"
Just because your credit is bad now doesn't mean it will stay this way forever. There are a number of things you can do to improve your credit score and get your finances back on track. This might mean paying higher interest rates, for now, to make up for it, but over time you can prove to lenders that you're a trustworthy person to lend to again.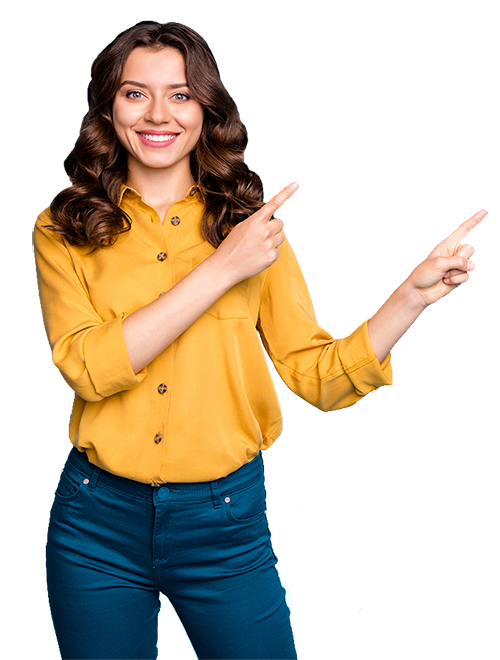 Why use a mortgage broker?
Most of our customers have had some form of credit difficulties, from low credit score, missed payments or declined a mortgage elsewhere.
What to do next
Speak to our expert brokers for free advice on all types of mortgages, remortgages, even if you have bad credit. One of our expert brokers will be able to review your current situation and advise on the best way of moving forward with our knowledge and access to over 100 lenders and thousands of mortgage products.
Mortgage brokers can help you find the best deals on the market – not just from one lender. With a broker you'll get:
Valuable knowledge, through years of experience helping customers with bad credit to find mortgages
Find the right mortgage first time – some mortgages are only available through a broker
Help with the application process
Advice on all options available, such as help to buy, guarantor or shared ownership

Nicola Wells

Working closely with Senior Management Nicola provides everything from administration and accounting support to event management.
Call us on: 0800 197 0504
About Clever Mortgages
We specialise in assessing an individual's situation, and finding the right mortgage solution for them. We can help:
With remortgages, buy-to-let, and first-time buyers mortgages. We have experts who cover these areas
Even if you've got bad credit – we help people every day with a variety of credit histories to find the right mortgage
With applications, as we'll take the hassle away. We require your details once and we'll know the best lenders for your circumstance
Our team know the lenders that are most likely to say 'yes', and give you the best rates
What should I do next?
You enquire online with us today or request a call back
Our simple form takes a couple of minutes to fill in, this gets the ball rolling
One of our experts will give you a call to find out more about your situation
We have experts in remortgaging, who focus solely on helping customers save money
We do all the hard work for you
We search the market for the trusted lender that's right for you
Our expert will get back in touch
We can guide you every step of the way, and we'll always keep you up-to-date with progress
Speak to a Mortgage Adviser.
{{ errors.mortgage_type }}
Keep me up to date with the latest info on rates, products and services we think you might be interested in
{{ errors.specified_time }}