Commercial mortgage for commercial properties, property investment businesses and property developers
We have access to a wide range of solutions for commercial mortgage and can help you secure a mortgage even if you have specific or niche requirements.
Lenders we work with can provide finance for the following:
Trading businesses (leisure, retail and industrial)
Semi-commercial (such as a shop with a flat above)
Mixed portfolio
Standard commercial property
Single residential property
Multiple units on one title
HMO/student lets – investment valuation/brick and mortar valuation
Portfolio finance
Blocks of flats/student apartment blocks
Property development projects – any number of units
Land acquisition
Construction finance
Is it possible to obtain 100% funding for a property development project?
We could help developers do just that by:
Securing land price and acquisition costs, such as SDLT and associated legal fees
Obtaining the funding to cover ALL professional fees
Obtaining drawdown facility to cover all construction costs
Providing funding for your whole project
A potential scenario of how a commercial mortgage could help
If a customer had secured a one-year option on a greenfield site to give him time to obtain planning permission for a residential site with several properties, it could be a difficult and time-consuming planning application.
There might also be company cash tied-up in several other land acquisitions, and so it might not be possible to proceed with the land purchase and construction. Planning might be granted but the option period could be very tight.
Also, if the land value increased once planning was approved, there could be a risk the vendors try to squeeze more money from the sale, or even sell to someone else. In this kind of scenario working fast would be paramount.
In this scenario we could help the customer create a business plan and detailed financial appraisals. We would then approach our specialist commercial and development lender panel to source the best solution. The excellent relationships we enjoy with underwriters mean we could also look to secure an 'in principle' offer for the funding within days.
Assuming the land acquisition costs were also released immediately – this could ensure the land is bought within a deadline. We could then work with the lender's quantity surveyors and underwriters to agree a schedule for the costs to allow construction to start.
Initial no obligation advice on commercial mortgage
6 Great reasons to choose Clever Mortgages

Specialists in bad credit
Every member of our team is trained in bad credit situations and know how to find the right solutions for customers – helping them get the mortgage that'll get them back on track.

Over 100 lenders
The number and quality of lenders we work with means we have access to a diverse spectrum of best-rate deals. The lenders we use means we have all areas covered – even for those in particularly niche circumstances.

Not every case is the same
As each customer's situation is unique, we take the time to understand your situation, and we carefully assess your goals and how we'll make sure the mortgage we get helps you to achieve them.

Access To Exclusive Rates
The relationship we have with our lenders means we have access to products and deals that simply aren't available to customers going direct. This is true particularly for those in adverse credit situations.

Offering the best support
We know that buying or moving house and getting a mortgage is stressful, so we do our upmost to make the process as hassle-free as possible. We're there for you at every step, always keeping you in the loop.

Excellent Reviews
We're proud of our long-standing 5 Star Rating on Trust Pilot, and love all the positive feedback we get from customers every day. We feel privileged to help people get a great deal with far less stress.
Why use a mortgage broker for a commercial mortgage?
Mortgage brokers can help you find the best deals on the market – not just from one lender. With a broker you'll get:
Valuable knowledge, through years of experience helping customers to find mortgages
An improved chance at finding a mortgage, some mortgages are only available through a broker
Help with the application process, as usually just one application can be used across various lenders
Advice on how to improve your chances, for instance getting a guarantor or applying for a joint mortgage
About Clever Mortgages
We specialise in assessing an individual's situation, and finding a best-fit mortgage solution for them. We can help:
With remortgages, buy-to-let, and first-time buyers mortgages. We have experts over all of these areas
Even if you've got bad credit – we help people every day with less than perfect credit histories to find the right mortgage
With applications, as we'll take the hassle away. We require your details once and we'll know the best lenders for your circumstance
Whatever your lending requirements. No matter what your circumstances are, we have access to a range of lending solutions, including secured and bridging loans
Our team know the lenders that are most likely to say 'yes', and to give access to the best rates.
What should I do next?
You enquire online with us today or give us a call
Our simple form takes a couple of minutes to fill in, this gets the ball rolling
One of our experts will give you a call to find out more about your situation
We have experts in remortgaging, who focus solely on helping customers save money
We do all the hard work for you
We search the market for the trusted lender that's right for you
Our expert will get back in touch
We can guide you every step of the way, and we'll always keep you up-to-date with progress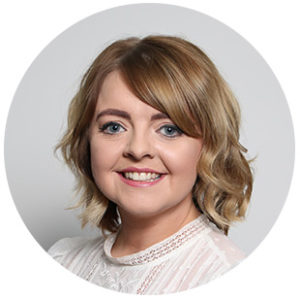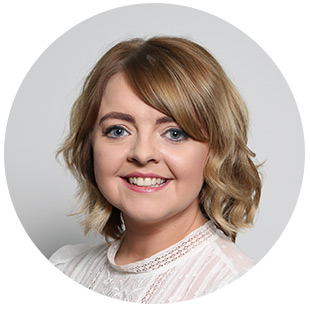 Laura Connor
Laura is a specialist mortgage broker, whose been working for Clever Mortgages for 5 years and has over 11 years experience in Financial Services.
Call us on: 0800 197 0504
Below are some of the lenders we work with